Solid-Wood & Laminate Flooring range
JC Flooring (Contracts) Ltd's range of solid-wood flooring has been responsibly sourced from the finest raw materials. The solid-wood flooring we offer our customers has a naturally oiled surface, which ensures the maximum aesthetic benefits of using natural, real-wood flooring are utilised.
In addition, the solid-wood range available to JC Flooring is manufactured with water-resistant layering throughout the production process. This manufacturing technique is one of the reasons why JC Flooring is so confident in the reliability and longevity of our finished product. Your flooring will hold and maintain it's quality throughout the years.
Alternatively, JC Flooring are capable of offering an engineered laminate wood flooring of similarly high quality and expert finish. Whether laminate or solid-wood, from endless shades of oak or walnut to whichever form of beech, we are sure in our capabilities to source your commercial requirements.
Laminate
Laminate flooring is a synthetic floor covering that has been designed to look like wood flooring or sometimes stone flooring.  It has been a popular choice with DIY enthusiasts for decades.  Traditionally it offered a cheaper alternative to real wood. We source our Laminate flooring from brands such as: Quickstep, Kronospan, lifestyle and many more!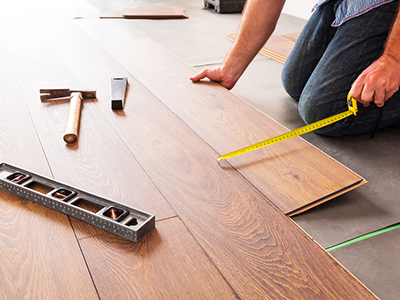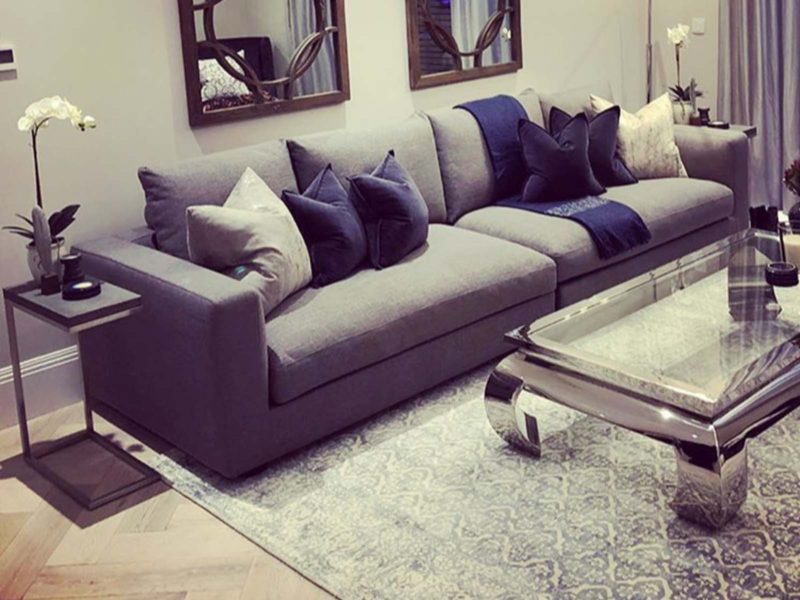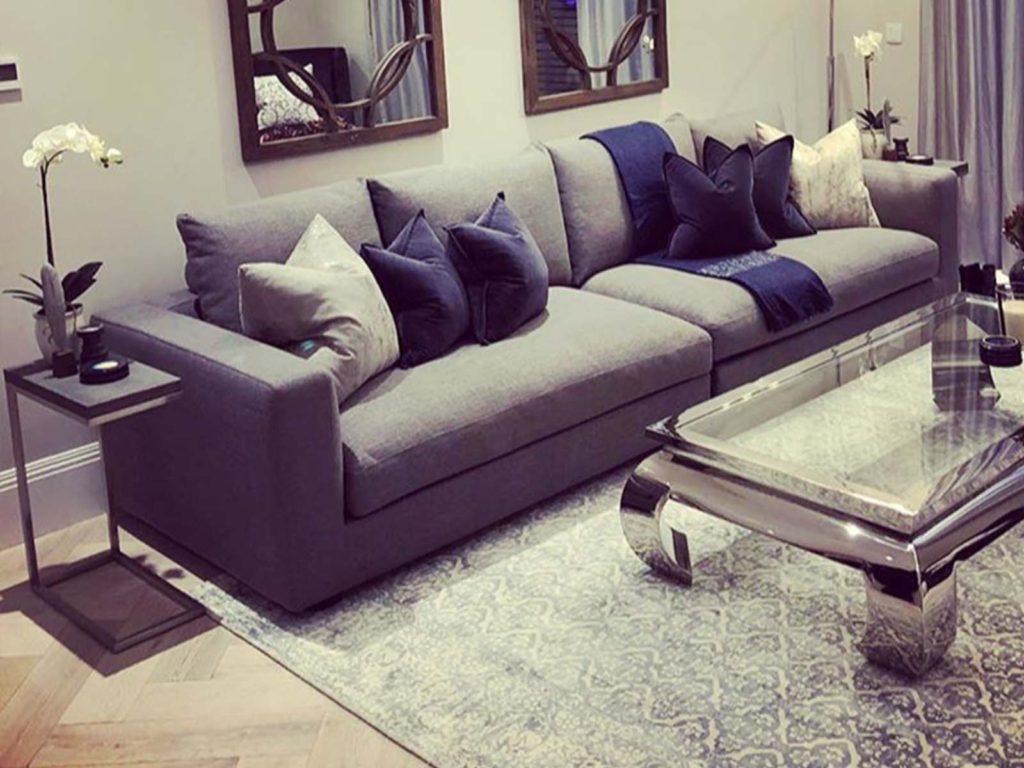 Engineered
Engineered hardwood flooring stands as a more than viable alternative to solid hardwood flooring. Engineered hardwood floors are made up of a top layer of a real hardwood species and a core, typically consisting of multiple plywood layers laminated together to form a durable plank, or in some cases HDF (high density fiberboard). We source our Engineered wood flooring from brands such as: Kahrs, Boen, Grabbo and many more!
Solid Wood
Solid wood flooring is just what its name suggests, wood flooring that is made from solid wood. No matter what species or grade of wood you can think of. This product is not as popular as Laminate and engineered wood flooring solely because it is more expensive; however once down, it is a very aesthetically pleasing product.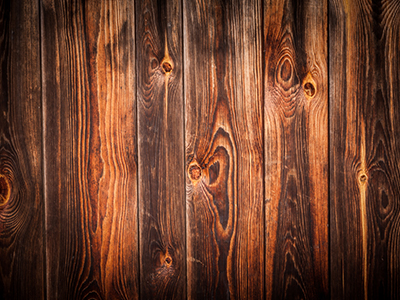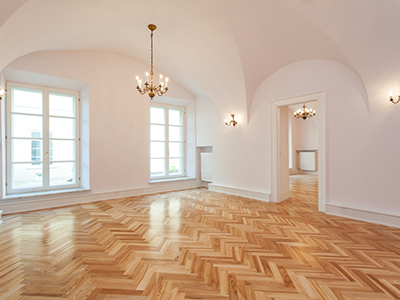 Parquet
Parquet flooring is a type of wood flooring made from small blocks or strips of wood which are laid to create a regular and geometric pattern. Nowadays, the herringbone pattern is arguably the most popular choice for anyone installing parquet flooring.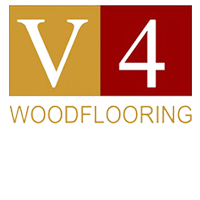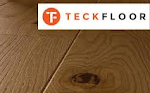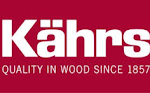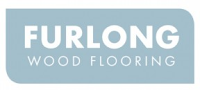 JC Flooring deals directly with the industries leading manufacturers to provide our customers with an extremely diverse range of carpet options. We are consequently confident of being able to satisfy the specification of any contractor, whether you require trade standard 'body and border' for communal areas or higher end man-made materials for luxury bedrooms.
JC Flooring has a flexible range carpets available at different qualities to suit your specification and budget. Our relationships and contacts within the industry ensure we are able to deal directly with industry renowned manufacturers to source an array of carpet types, made-to order or trade standard, whether polypropylene, wool, silk or a mixture, we are sure to be capable of accommodating for your needs.
The extent of our carpet colour range is equally impressive and reinforces our commitment to match all of your commercial flooring requirements. The sheer diversity of our collection, in both quality and appearance is unrivalled within the industry.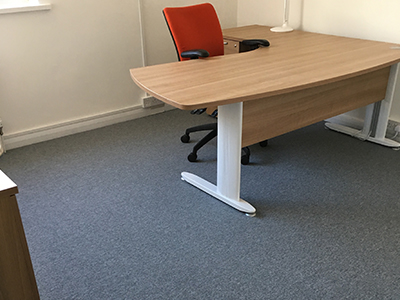 Carpet Tiles
Carpet tiles can transform commercial spaces, such as offices, showrooms, and various other areas. The benefits of using this type of product allows for less wastage as it can be measured in net areas (to keep your costs down!) and can be mixed and match to create some quite unique patterns. We source our carpet tiles from brands such as: Interfloor, JHS, Forbo, Marlings and many more!
Durafit
The Durafit System dramatically increases the dimensional stability of the carpet by the added weight and horizontal rigidity engineered when both a carpet and an underlay are combined. Therefore, an installation which offers the under-foot comfort and added wear protection of stretch fitting and the stability of direct adhesion is the ideal solution to commercial carpet installation problems. This type of installation can be fitted with a wide range of carpet designs.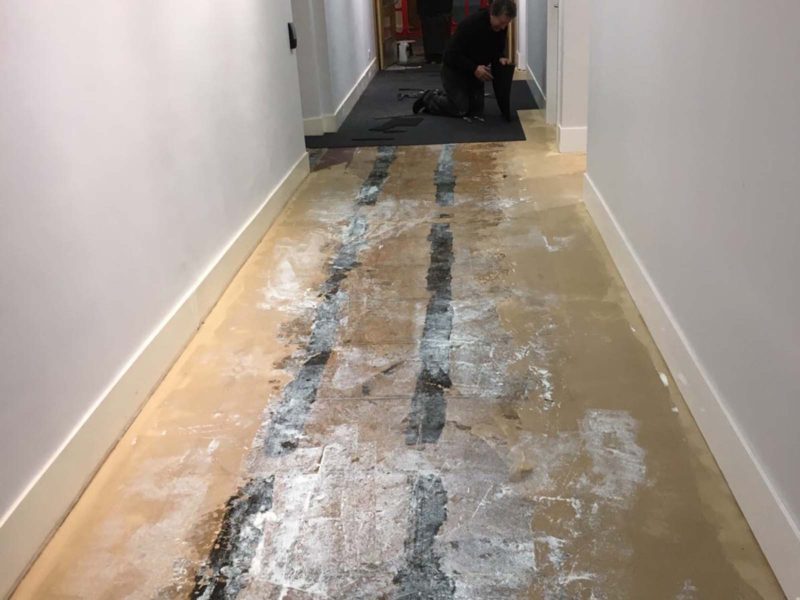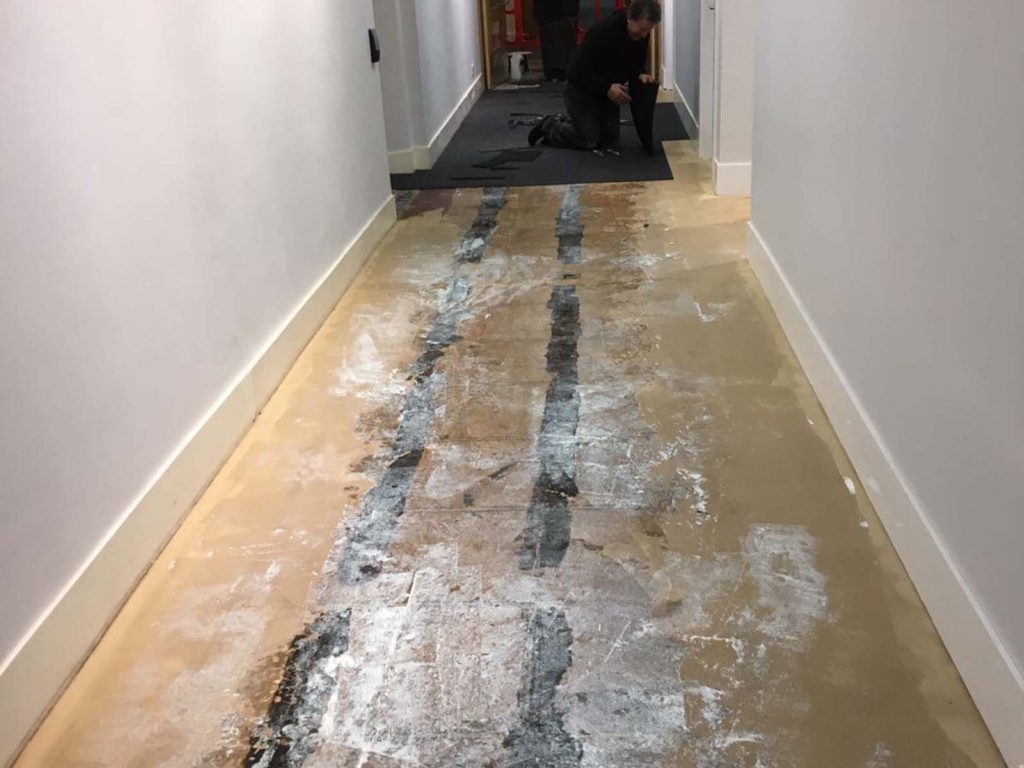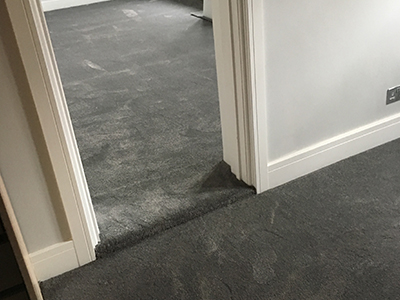 Traditional Fit
This method of fitting is the most common when installing carpets and is certainly the most popular for a large portion of works that we carry out. It consists of pinning down gripper to the perimeter of a room and laying underlay within same area. Carpet is then cut to shape and stretched into position to create a smooth finish.
Body & Border
Body and border is commonly used within communal areas where the body carpet covers most of the area and a 25cm (varies due to preference) border is then joined around the perimeter of the body. The two pieces of carpet will have either a different colour or pattern to give the effect of having a unique style around the edge of your carpet.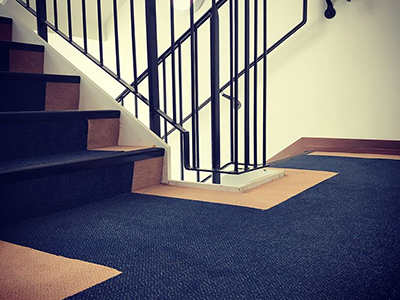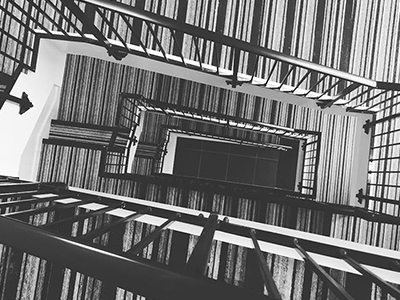 Stick Down
Again, this method of installation is used within communal areas for the most part; usually necessary if there are concrete sub-floors which will allow for our operatives to stick the carpet directly to the subfloor using the correct adhesive. Stick down carpets tend to be very hard-wearing and hence are great for areas with high foot traffic.





JC Flooring deals directly with the industries leading vinyl suppliers to source an impressive choice of patterns and shades, as well as qualities, with an industry-leading finish to ensure our confidence in being able to accommodate any commercial contractors specification.
JC Flooring's operatives have accumulated a wealth of experience, and have been extensively trained to ensure a professional level of installation, and sub-floor preparation is met. Such ability, coupled with quality vinyl materials results in a durable, comfortable and aesthetically pleasing finished product. Furthermore, the vinyl range available to JC Flooring's clientele has been developed using moisture resistant materials, to ensure our customers do not face any unreasonable remedial or maintenance costs post-installation.
Whether tiles, safety or cushion vinyl, we prioritise durability without sacrificing a sleek, professional finish. We believe such intricate quality is paramount to preserving customer satisfaction, reinforcing JC Flooring's credentials as the ideal commercial flooring experts for every new-build, or renovation construction project.
LVT (Luxury Vinyl Tiles)
LVT offers 3D printing technology which adds depth and realism, durability, with a high-performance wear layer to a vinyl tile product. With a wide range of design choices, LVT can replicate the look of natural hard flooring such as stone or wood without the maintenance expenses associated with either. It can also be laid in different styles and patterns entirely down to the customers preference.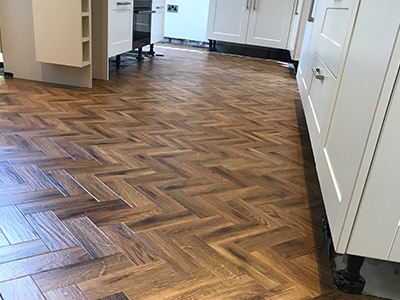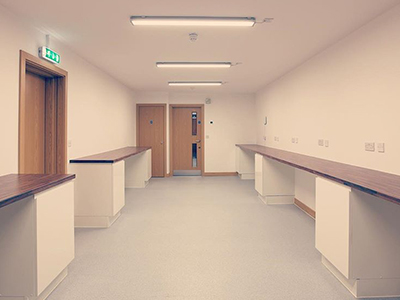 Safety Vinyl
This is a type of vinyl designed to ensure a high level of safety and is used in areas where there is a high slip risk. Wet areas such as bathrooms and kitchens are a prime example of where you would have a high risk of spillages and hence where safety vinyl would be the ideal lay. All types of safety flooring come in 2m widths and are welded together with a colour matching weld where necessary by our qualified professionals. We source our safety vinyl from manufacturers such as Forbo, Faithfulls, Tarkett and many more!
Cusion Vinyl
Practical, hard-wearing, and comfortable underfoot, cushion floor vinyl is available in a variety of wood-effect and stone-effect designs suitable for every application, from a living room to a kitchen or bathroom. With the cushion vinyl being easy to maintain and waterproof it is ideal for rental properties! We source our cushion vinyl from manufacturers such as Forbo, Faithfulls, Tarkett and many more!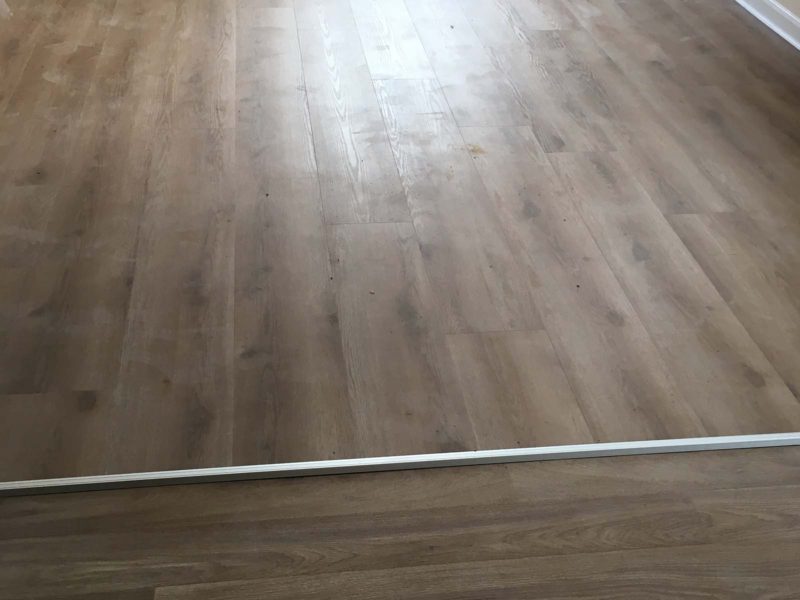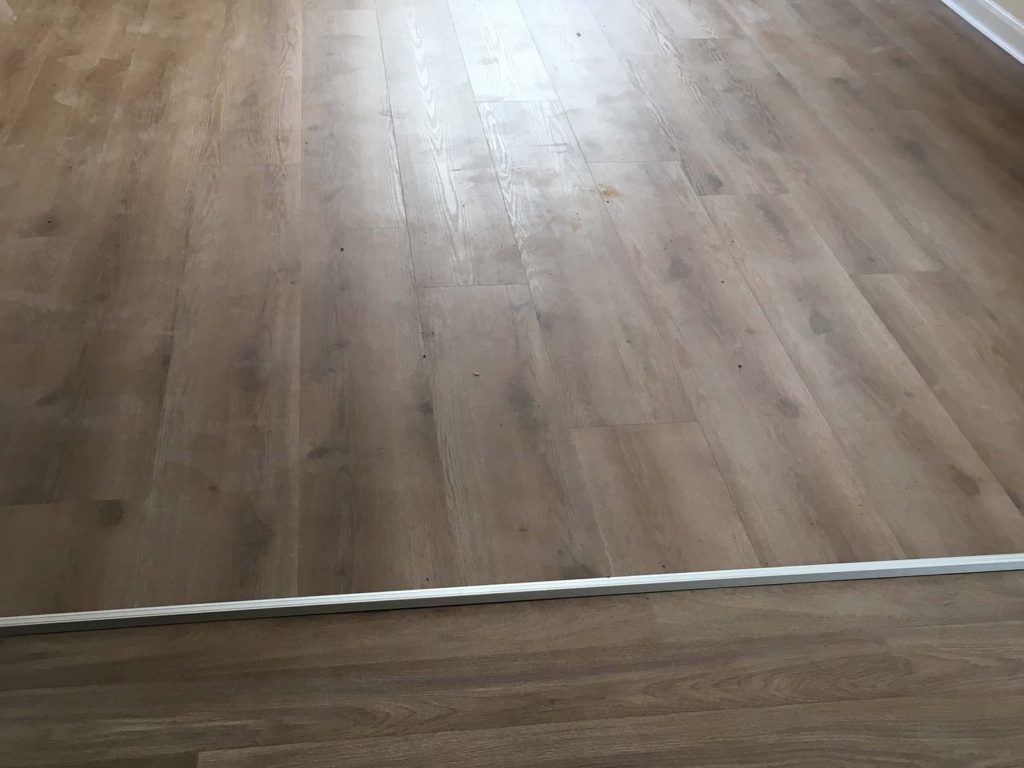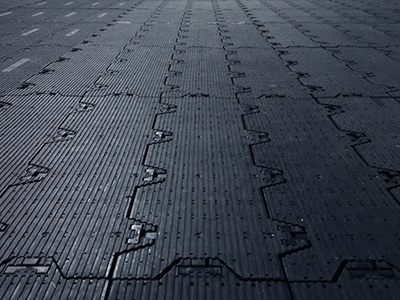 Rubber Floors
Rubber flooring can be made from materials which are often recycled from vehicle tires. These materials allow for an extremely durable and low-maintenance surface option for home and business owners. Rubber flooring also provides plenty of choices when it comes to how to install it in your room. From interlocking tiles, sheets to square edge tiles, this surface allows for multiple application methods that will work best for the dimensions and space you're working with. Rubber is also a material that's extremely slip resistant, and its smooth resiliency can be taken advantage of for areas of your home that endure the most traffic. We source our rubber flooring from companies such as Gerflor, Jaymart and many more!
Interlocking Vinyl
Interlocking vinyl tiles were designed for commercial or industrial applications in both new buildings and renovation projects, this type of vinyl tile can deliver superior value while saving time and money. The design of the interlocking system makes it even easier to install than some wood click systems and will leave you with a long-lasting performance delivered in two practical formats. Allowing for higher resistance to scratches and stains this durable product is made with a protection layer much like the LVT.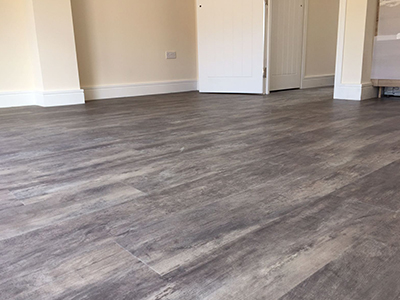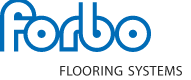 Accessories & Sub-Floor Preparation
The proper and correct preparation of an existing sub-floor is paramount to ensuring the longevity and reliability of the finished works. JC Flooring's professional operatives are suitably trained, tested and accredited in accordance with trade regulations to avoid any unnecessary delays or costs to your project.
JC Flooring only supplies the finest materials from industry leading manufacturers. Our diverse supply of sub-floor materials ranges from self-leveling, fibrous and damp proof membrane latex to ensure the longevity of the floor coverings and our guarantee of the finished works.
JC Flooring also has extensive experience dealing with renovation projects, which tend to demand a more complex preparation. Our experienced operatives, alongside the finest materials and industry setting quality ensures our confidence in providing a professional, reliable and persistently excellent service, whether a new-build project or a complete renovation of an existing building.
There is little JC Flooring and it's operatives haven't experienced, however demanding your specification may be, JC Flooring is sure to be the commercial flooring experts for you.
Accessories & Sub-Floor Services
Latex & Levelling Systems
We offer all types of self-levelling systems from a 3mm coat of latex to smooth out any imperfections all the way to rebuilding floors up to the level necessary to install the new flooring, whatever the specification. We can also cover up, uplift, and dispose of any previous flooring where necessary. With materials applicable to cover any type of subfloor there will be nothing in the way of creating a wonderful finish to any area. We source our levelling products from companies such as Ardex, F.Ball, Levelit and many more!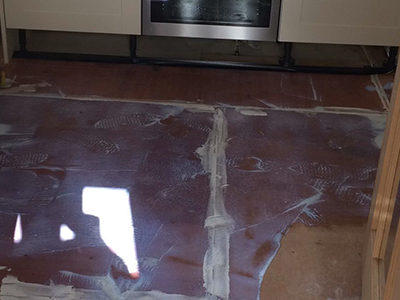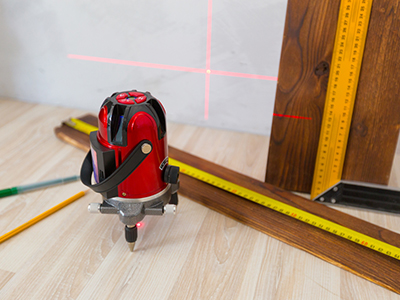 Surveys
Our qualified professionals can provide quality floor surveys prior to any installation or quotation. We can assess the subfloor and determine what necessary preparation will be required, depending on the type of flooring which has been selected. Another benefit of having our survey is that we also provide a free of charge service to measure any area which is required for flooring.
Moisture Testing
Moisture is not something that we get along with in the flooring trade, from causing wood to expand to creating stains on carpets. Consequent to the problems that can arouse when flooring and water meet, we do not hesitate to ensure that we have a dry subfloor before installing any type of flooring. Our team can provide moisture tests using our trusted moisture reader and determine whether it is acceptable to lay the flooring.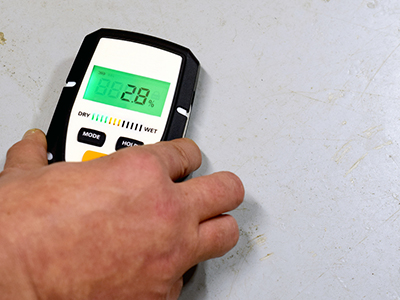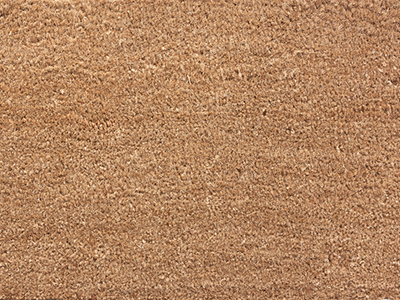 Mat Wells
With brand new flooring throughout your household, the last think you want is for someone to trapes external debris all over the house.
In order to avoid situations such as this we can provide matwells to any necessary area. With a wide variety of choices and colours you are sure to be able to match your matwell with whatever flooring is in your property.
Thresholds
Here at JC Flooring, we believe the little things make a big difference when it comes to putting the final touches to any job. We can provide various types of thresholds for all types of flooring, such as: cover plates between doorways, scotia to a perimeter, gripper bars for carpets and many more; all of which can be sprayed and matched to the exact colour of your flooring!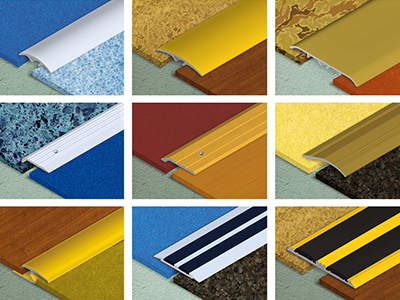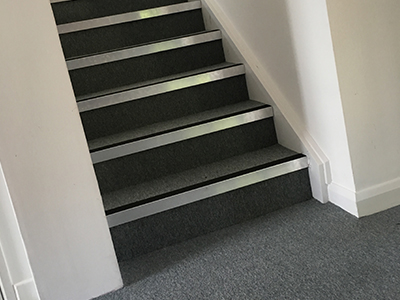 Nosings
Stair nosing, especially in commercial and industrial settings, are typically fitted with a non-slip surface to increase traction and prevent injury. With safety being the primary reason for installation of nosings they can also present a nice finish to any stair as they can come in multiple colours and arrangements to ensure that no stair will be left without one. We have a specialist team of operatives who can measure and recommend the necessary nosings for any stair following a quick and easy inspection.